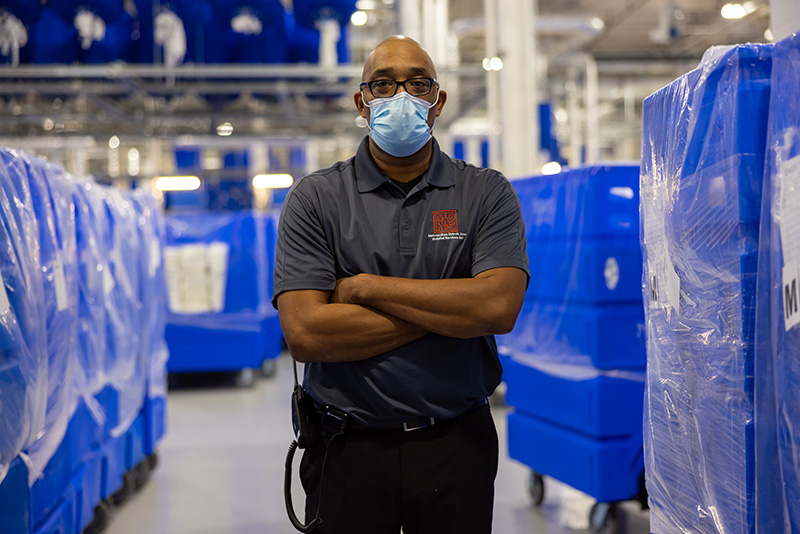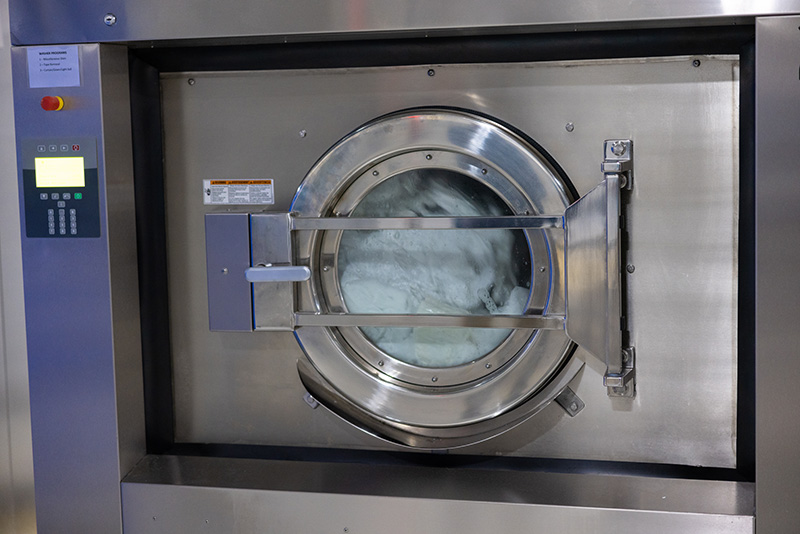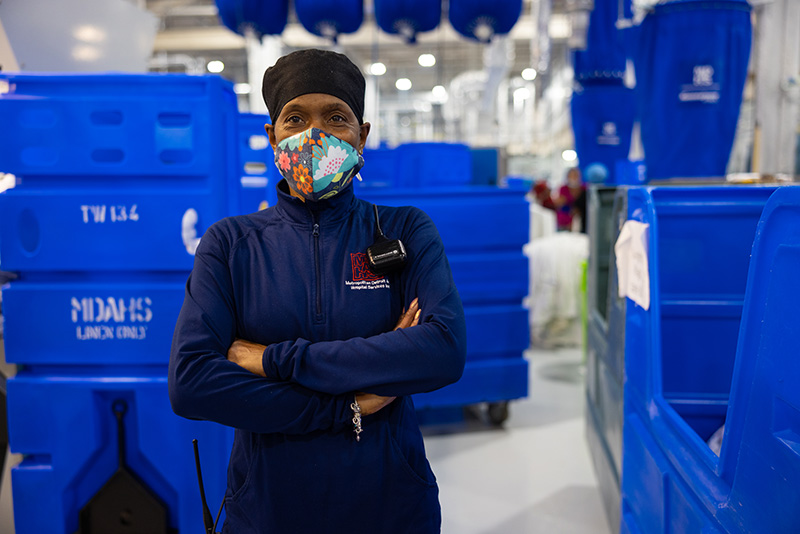 Premium Healthcare Linen Services Since 1972
OUR MISSION
To provide high quality healthcare linen to our member healthcare systems, their patients, and the communities they serve by operating an efficient, cost-effective, state-of-the-art, environmentally conscious laundry facility.
OUR VISION
To be recognized as the leading healthcare linen service provider in our region.
Safety
•

Quality

•

Responsiveness

•

Innovation

•

Dependability

•

Integrity

•

Responsibility
Safety
Quality
Responsiveness
Innovation
Dependability
Integrity
Responsibility
Metropolitan Detroit Area Hospital Services (MDAHS) began operations in the early spring of 1972.  As a newly formed co-operative laundry, our sole purpose was to provide linen service to the four founding members: Pontiac General Hospital, St Joseph Mercy Hospital (Ann Arbor), Sidney A. Sumby Memorial Hospital (River Rouge), and Wyandotte General Hospital. We have been fulfilling an important need of the medical community since our inception – quality healthcare linen services. As of June 2020, we have begun production in our new facility funded by a joint venture between Henry Ford Health System, Michigan Medicine and St. Joseph Health System. Our new 115,000 square foot state-of-the-art facility includes a sustainable design incorporating recycled materials, eco-friendly cleaning products and a wastewater heat reclamation system. The MDAHS team is excited to contribute to the care and comfort of a greater number of medical patients than ever before.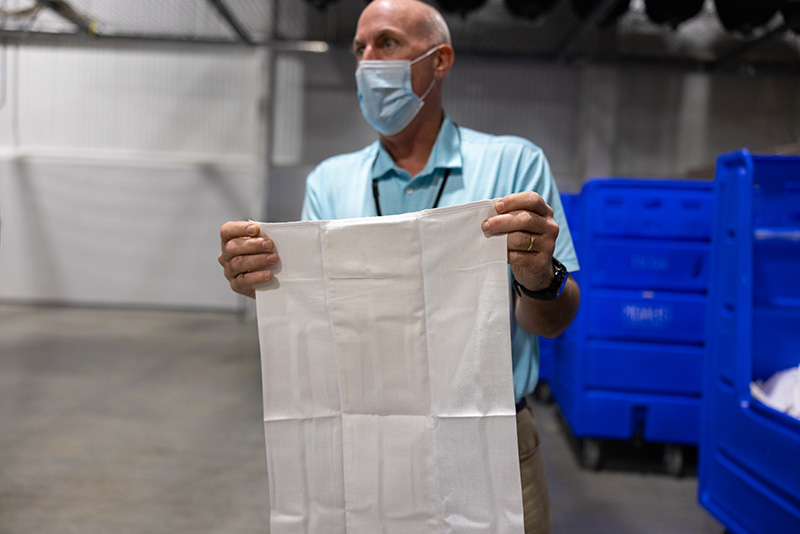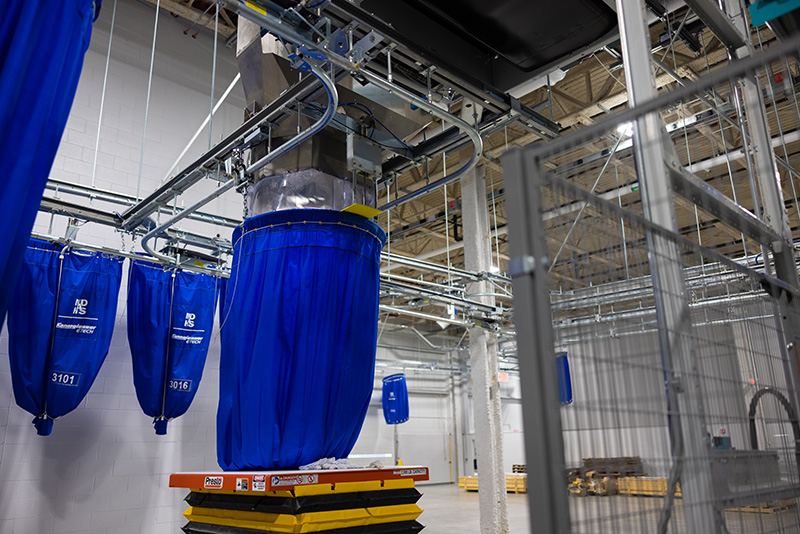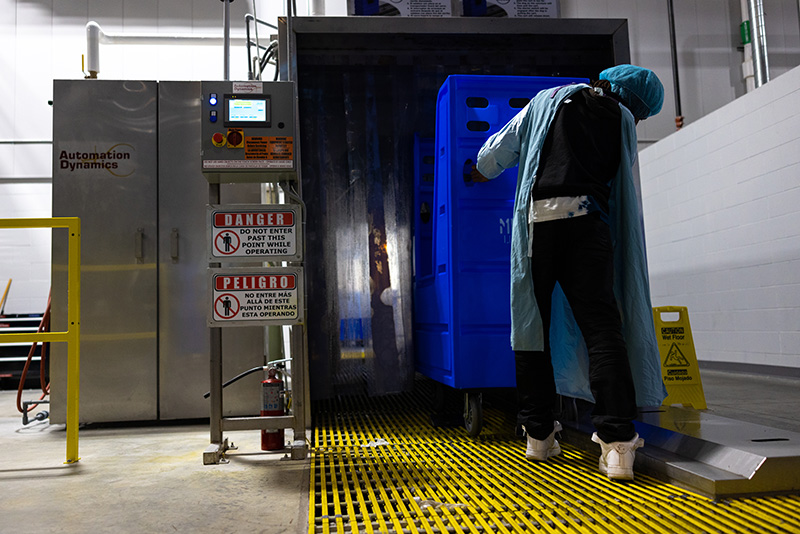 Metropolitan Detroit Area Hospital Services Inc. | 1150 Elijah McCoy Drive, Detroit, MI 48202 | (313) 834-6500 | info@mdahs.org